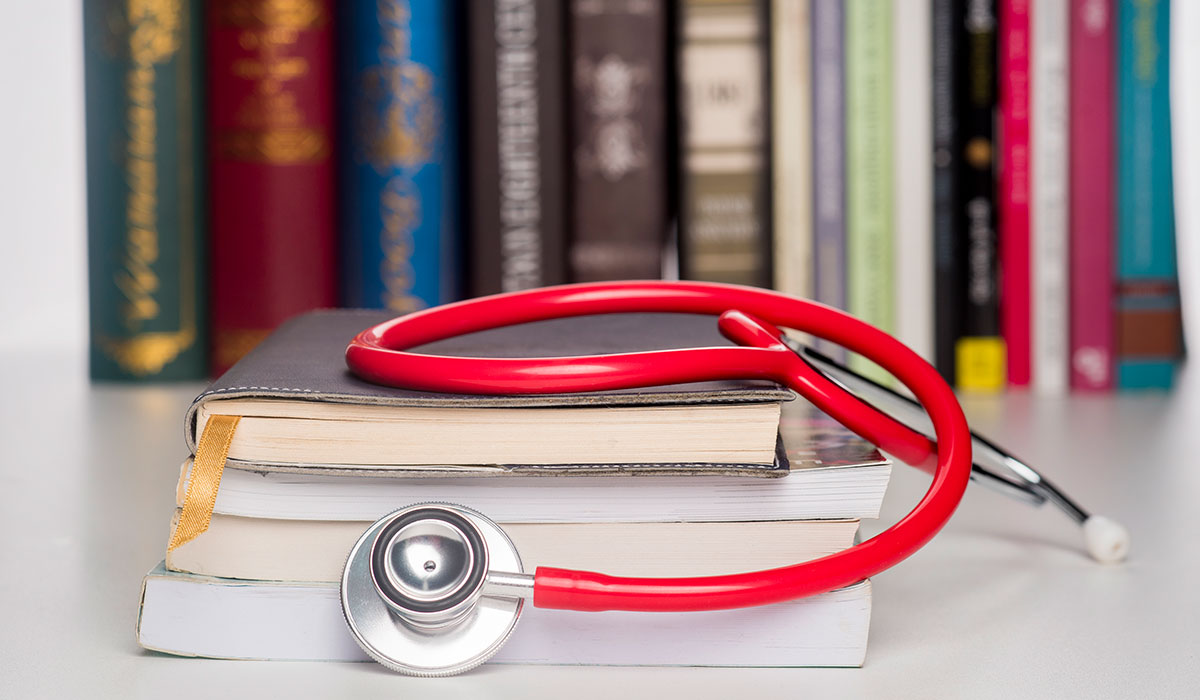 Concerns over the provision and quality of health care and a strong interest in health care resources and research have created a need for health information professionals. The purpose of this course of study is to produce information professionals with knowledge of health sciences resources and the organization, retrieval, and management of such resources in order to meet the needs of clinicians, researchers, nurses, other health care professionals, policy developers, and the general public. Students who complete this course of study will have the competencies to work as health information professionals in the following information environments:
Academic health sciences libraries
Hospital libraries
Public libraries
Special libraries, such as pharmaceutical libraries, corporate libraries, and federal libraries.
Students who pursue this course of study may be qualified to apply for positions such as:
Health information specialists
Medical librarians
Medical records specialists
Health Informationists
Medical Informatics
Competencies
This course of study is designed to foster the development of professional competencies in the six areas identified by the Department of Library and Information Science (see The Professional Competencies for Graduates of the Masters in Library Science Degree Program). Specifically, this document aims to help students develop competency in the five areas listed below. These competencies are closely aligned with the recommendations of the Medical Library Association's "Competencies for Lifelong Learning and Professional Success: The Educational Policy Statement of the Medical Library Association" (2007).
Knowledge, skills, and abilities (KSA) related to health sciences information resources and information systems. The KSA covers competencies in professional ethics, information organization, services, and resources.
Knowledge of the health sciences, the health care environment, and the policies, legislation, issues, and trends that affect the health care environment.
Health information technologies, including database management, usability testing, knowledge of user behaviors and commitment to user-centered design of information systems, such as systems for personal health records and electronic medical records.
Research, including knowledge of research methodologies and statistics, and ability to conduct research and present research effectively.
Leadership and management, including the ability to promote collaboration, participate effectively in collaborative projects, and manage projects successfully.
Courses
The four core courses will lay a solid foundation for this course of study. Several mid-level and advanced courses will provide opportunities for students to obtain specialized knowledge and skills in the health sciences area and develop proficiency in organizing health sciences resources and providing information services to users.
Required Courses (4 courses: 12 credits)
551: Organization of Information
553: Information Sources and Services
555: Information Systems in Libraries
557: The Information Professions in Society
Highly Recommended Courses (Take 5 courses from this group: 15 credits)
838: Health Sciences Information
871: Health Informatics
524: Actionable Intelligence
633: Information Retrieval and Analysis
635: Human Information Behavior
675: Research Methods
654: Database Management
Other Recommended Courses (take 3 courses from this group: 9 credits)
650: Information Architecture & Web Design
615: Metadata
612: Foundations of Digital Libraries
637: Government Data and Information
638: E-Science and Technology Information
695A: Practicum in a healthcare setting
695A: Practicum in a healthcare setting
Students will work as professionals under the supervision of a practitioner. Practicum sites can be a medical library in a university, a hospital library, a public library, a think tank library, a government agency specializing in health care, or a business library.
Courses* mapped to Competency Areas
Information Organization
Services & Resources
Information Technology
Professional Identity & Management
Required
551
553
555
557
Highly Recommended

(take five)
871
524

633

635

838
654
675

838

871
Other Recommended
615

612
637

638
650



*Practicum (695A) is not mapped in this table.
Health Sciences Course of Study Checklist (.docx)
Online Resources and Publications
For more information about health sciences information and recent trends, the following resources might be of interest to students:
Recorded Webinar - February 8, 2017

Unique Aspects of Health Sciences Librarianship - free recorded webinar and ongoing discussion - a presentation by ALA's Office for Diversity, Literacy, and Outreach Services and the Latino SIG of the Medical Library Association (MLA)
Professional Associations
Professional associations provide a variety of resources for students, professionals, and paraprofessionals including continuing education classes and seminars, networking opportunities, listservs, and much more. Most have student discounts and some offer mentoring programs for new graduates. Some associations related to health informatics include: