The Department of Library and Information Science holds one formal orientation program every year, in the fall, for all students who start in spring, summer, and fall. All students are enrolled in the Student Blackboard site and may access the orientation slides and videos at any time. For students in the online program, a separate online orientation is available.

Orientation covers information for which all incoming students are held responsible for knowing.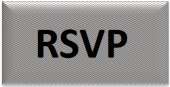 Welcome LIS Students
Saturday, Aug. 24, 2019



Agenda
Meet the Faculty & Staff!
Presentations and Q & A Session!
LIS Alumni Picnic: mingle with your classmates, returning students, faculty, staff, and alumni! @ 1 p.m.
Map and Directions

Find out how to get to the Department of Library and Information Science.

Learn More