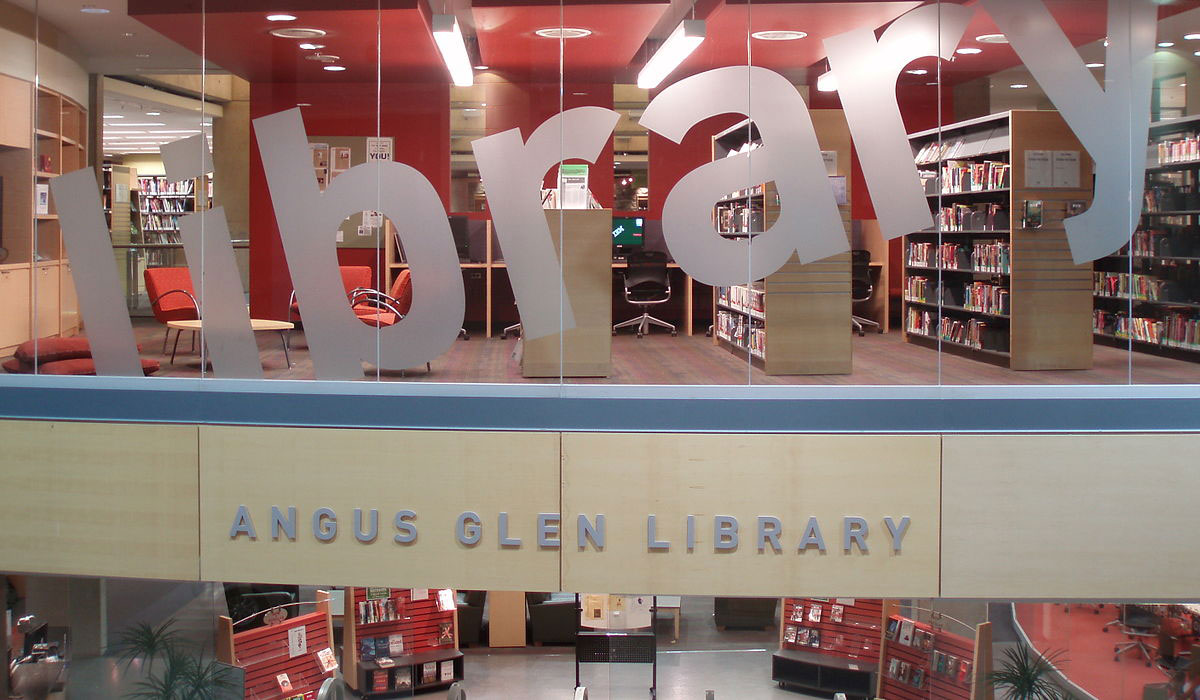 In a global society that is increasingly diverse, culturally, linguistically, and technologically, library information professionals have many new opportunities to contribute to the lives of users, communities, and society at large. The Community Services Librarianship course of study prepares students for this type of outreach and engagement with members of a community or organization. Community services information professionals can work in public libraries, academic libraries, and all types of specialized libraries.
Students of this course of study will gain knowledge of how to understand the community's life and culture, identify the goals and needs of its members, and work alongside them to improve their situation and their outcomes. Community services librarians excel at connecting the community with the resources and services of the library, design innovative programs to engage users, and advocate for the needs of the communities.
Representative position titles related to this course of study include  Community Engagement Specialist, Outreach Specialist, Instruction Librarian, Reference and Instruction Librarian, Liaison Librarian, Marketing and Outreach Librarian, and Community Services Librarian.
Within the Community Services course of study, students can concentrate on any of the following information environments. For ease of reference, specialized recommended courses are listed for each of the three types of information environment. In addition, students interested in community archives should consult the Cultural Heritage Information Management Course of Study for additional relevant courses.
Public Libraries
Academic Libraries
Specialized Libraries
Course Selection
Required Courses (4 courses: 12 credits):
LSC 551: Organization of Information
LSC 553: Information Sources and Services
LSC 555: Information Systems in Libraries and Information Centers
LSC 557: The Information Professions in Society
Recommended Common Electives:
LSC 635: Human Information Behavior
LSC 672: Management
LSC 695: Practicum
Specialized Recommended Electives:
Public Library Specialization
Academic Library Specialization
Specialized Library Specialization
Highly Recommended
LSC 889: The Public Library
LSC 881: The College and University Library
LSC 887: Institute on Federal Library Resources

LSC 888: The Special Library/Information Center
Recommended specialized electives

LSC 631: Storytelling

LSC 641: Collection Development and Management

LSC 643: Oral History

LSC 644: Information Literacy Instruction

LSC 752: Design and Production of Multimedia

LSC 843: Public Programs, Outreach and Digital Exhibits in Libraries, Archives, and Museums

LSC 848: Media for Children

LSC 849: Media for Young Adults

LSC 527: Introduction to Data Science

LSC 633: Information Retrieval and Analysis

LSC 641: Collection Development and Management

LSC 644: Information Literacy Instruction

LSC 752: Design and Production of Multimedia

LSC 843: Public Programs, Outreach and Digital Exhibits in Libraries, Archives, and Museums

LSC 524: Actionable Intelligence

LSC 527: Introduction to Data Science



LSC563: Data Visualization

LSC 633: Information Retrieval and Analysis



LSC637: Government Data and Information

LSC 654: Database Management

LSC 675: Research Methods in Library and Information Science




Courses mapped to the areas of the DLIS Professional Competencies
Information Organization
Resources/Services
Information Technology
Professional Identity/Management
Required Courses
551
553
555
557
Recommended Common Electives
635
672
695A

Specialized Recommended
Electives

524

637

631
641
643
644
848
849

527
563
633
654
752
843


674
881
887
888
889
 Community Services Librarianship Checklist 05-2020 (.docx)
Publications of Interest
Public Library Quarterly
Internet Reference Services Quarterly
Reference and User Services Quarterly
Public Services  Quarterly
Library Leadership Management
Organizations of Interest
 Adopted November 2017
Updated May 2020