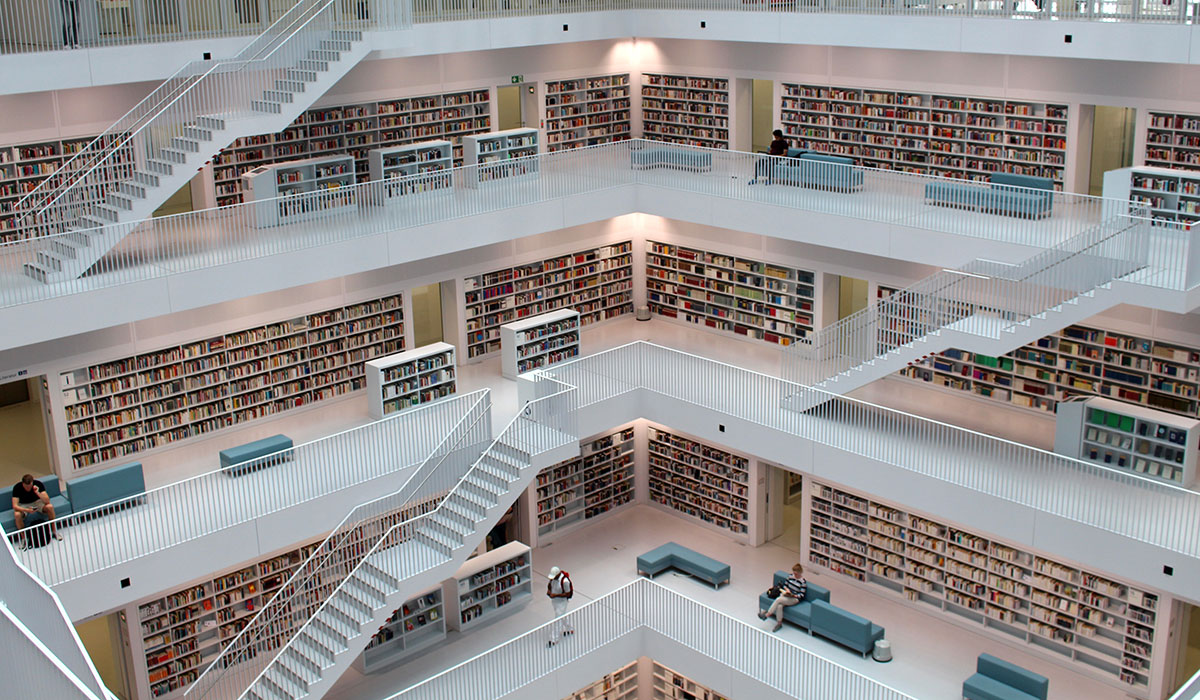 Librarians perform a wide range of functions in many different types of organizations. While some students develop a strong interest in a specific career specialty, others prefer a more general educational preparation that will provide them with greater flexibility to pursue a variety of options. The Generalist Course of Study guides those students in the selection of a balanced program in the six competency areas defined by the faculty: Professional Identity, Management, Resources, Services, Information Organization, and Technology (see The Professional Competencies for Graduates of the Masters in Library Science Degree Program).


Curriculum
LIS Core Courses (12 credits):
LSC 551 Organization of Information
LSC 553 Information Sources and Services
LSC 555 Information Systems in Libraries and Information Centers
LSC 557 The Information Professions in Society
Highly recommended courses for Generalist course of study:
LSC 606 Cataloging & Classification
LSC 612 Foundations of Digital Libraries
LSC 615 Metadata
LSC 635 Human Information Behavior
LSC 641 Collection Development and Management
LSC 650 Information Architecture and Web Design
LSC 654 Database Management
LSC 672 Management
LSC 675 Research Methods in Library and Information Science
LSC 695A Practicum
Alternate recommended elective courses:
LSC 616 Knowledge Organization Systems
LSC 633 Information Retrieval and Analysis
LSC 644 Information Literacy Instruction
LSC 756 Systems Analysis and Evaluation
LSC 881 The College and University Library
LSC 887 Institute on Federal Library Resources
LSC 888 The Special Library/Information Center
LSC 889 The Public Library
Generalist course of study checklist rev. May 2020 (.docx)

Courses mapped to Professional Competency Areas
Information Organization
Resources
/Services
Information Technology
Professional Identity
/Management
Required Courses
551
553
555
557
Highly Recommended Courses

606

612

615

635

641



650

654

672

675

695A

Electives
616
633

644
756
No more than one of:

881

887

888

889
*695A, Practicum, is highly recommended for students without prior library and information services experience, and for those who wish to gain first-hand experience in a type of library that they are not familiar with. The practicum can be related to any of the competencies. 
**It is recommended that no more than two may be substituted for highly recommended courses.
If you prefer online courses, you can complete the Master's program, specialized in the Generalist course of study, with online courses. Below is an example of the Generalist course plan with online courses only. You can find more information about online courses at https://lis.catholic.edu/academics/online/
Semester

Courses

1st  Fall semester

·  LSC 551 Organization of Information

·  LSC 557 The Information Professions in Society

1st Spring semester

·  LSC 553 Information Sources and Services

·  LSC 555 Information Systems in Libraries and Information Centers

1st Summer semester

·  LSC 641: Collection Development and Management

·  LSC 654: Database Management

2nd Fall semester

·  LSC 606: Cataloging and Classification†

·  LSC 675: Research Methods in Library and Information Science

2nd Spring semester

·  LSC 635: Human Information Behavior

·  LSC 650: Information Architecture and Web Design

2nd Summer semester

·  LSC 612 Foundations of Digital Libraries

·  LSC 672: Management
Relevant professional associations