2023-2024 CatholicU LIS Alumni Board Officers


Lynn Weinstein (MSLIS) - Co-President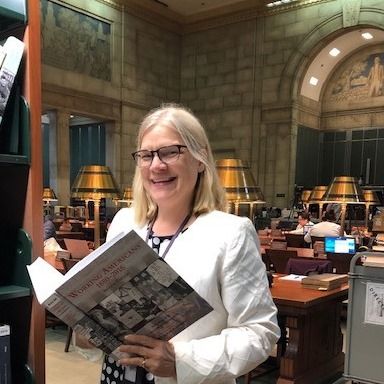 Librarian, Business Reference Section
Library of Congress
Lynn received her MSLS and Masters of Management from Catholic University, and enjoys connecting with alumni, and giving back by mentoring students. She has worked in a variety of library settings, including associations, consulting firms, academia, and government. Lynn currently works as a Research and Reference Specialist at the Library of Congress' Science, Technology, and Business Division. She previously served as CUA Library's  Digital Acquisitions Librarian, purchasing and maintaining electronic resources, with liaison responsibilities in business, economics, and library science. Lynn is a member of ALA, SLA, and the Capitol Area Business and Academic Librarians (CABAL).  

Sam Russell (MLIS 2017) - Co-President
73russells@cua.edu
Library Technician
The Government Publishing Office
Sam moved to Washington, D.C. from Georgia to pursue a Master of Library and Information Science, which he received in 2017. He currently works as a library technician at the Government Publishing Office. Before working as a library technician, Sam worked in Mullen Library as a Graduate Library Pre-professional. He is very excited to have been married this past October to a lovely woman whom he met at The Catholic University of America! One of his goals for the board is to strengthen the connections between the alumni and the university in an effort to help CUA LIS reconnect and engage with their program and Alma Mater. Please feel free to contact him if you have any ideas you would like to bring to the alumni board.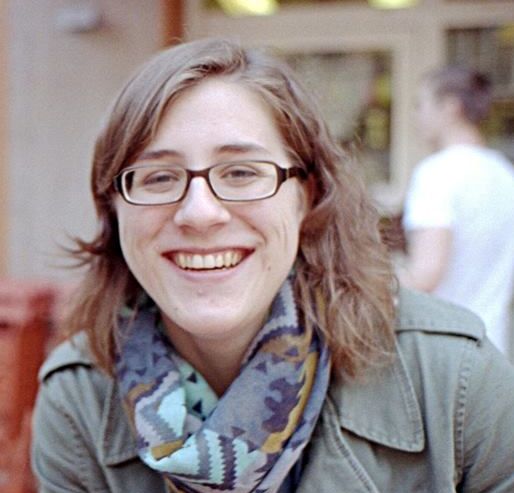 Hannah Jones (MSLIS/MA 2019)
Member of the Board, Mentorship Program Lead
50jonesh@gmail.com
Hannah is a recent alum of CatholicU. In 2019, she completed a dual masters program, earning her MLIS as well as an MA in Medieval and Early Modern History. She currently works as the Circulation and Patron Services Librarian at the Dominican House of Studies, where she is excited to be able to experience multiple facets of librarianship, working with patrons while also editing metadata and caring for the library's rare books collections. One of her main interests as a member of the alumni board is the creation and support of a mentorship program to foster ties between the CatholicU LIS alumni community and the current body. 
Katherine Defonzo (MSLIS 2021)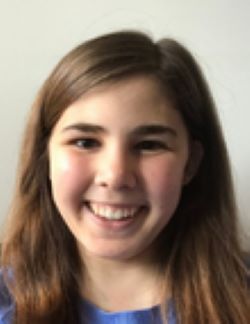 Member of the Board
defonzo@cua.edu
Katie is a recent alum, having graduated from CUA's joint program in History and LIS in the summer of 2021. While enrolled, she served as Graduate Library Preprofessional (GLP) in the Semitics/ICOR Library on campus, gaining insight and experience in her area of interest, digital archives. Currently, Katie works as an archivist for History Associates, a consulting firm located in Rockville, MD. 
Past Alumni Board Officers
2022-2023 LIS Alumni Board Officers

Lynn Weinstein (MSLIS) - Co-President
weinstel@cua.edu
Librarian, Business Reference Section
Library of Congress

Sam Russell (MLIS 2017) - Co-President
73russells@cua.edu
Library Technician
The Government Publishing Office

Hannah Jones (MSLIS/MA 2019) - Member of the Board, Mentorship Program Lead
50jonesh@gmail.com
Circulation and Patron Services Librarian
Dominican House of Studies

Katherine Defonzo (MSLIS 2021) - Member of the Board
defonzo@cua.edu
Archivist at the History Associates

2021-2022 LIS Alumni Board Officers

Lynn Weinstein (MSLIS) - Co-President
weinstel@cua.edu
Librarian, Business Reference Section
Library of Congress

Sam Russell (MLIS 2017) - Co-President
73russells@cua.edu
Library Technician
The Government Publishing Office

Hannah Jones (MSLIS/MA 2019) - Member of the Board, Mentorship Program Lead
50jonesh@gmail.com
Circulation and Patron Services Librarian
Dominican House of Studies

Katherine Defonzo (MSLIS 2021) - Member of the Board
defonzo@cua.edu
Archivist at the History Associates

2020-2021 LIS Alumni Board Officers

Lynn Weinstein (MSLIS) - President
weinstel@cua.edu
Digital Acquisitions Librarian
The Catholic University of America

Hannah Jones (MSLIS/MA 2019) - Member of the Board, Mentorship Program Lead
50jonesh@gmail.com

Sam Russell (MLIS 2017) - Vice-President
73russells@cua.edu
Library Technician
The Government Publishing Office

Katherine Defonzo (MSLIS 2021) - Member of the Board
defonzo@cua.edu
Archivist at the History Associates

2018-2019 LIS Alumni Board Officers

Lynn Weinstein (MSLIS) - President
weinstel@cua.edu
Digital Acquisitions Librarian
The Catholic University of America

Elizabeth Mariani (MSIT 2013) - Past President
emariani28@gmail.com
Systems Analyst in Technology Services
The Catholic University of America

Sam Russell (MLIS 2017) - Vice - President
73russells@cua.edu
Library Technician
The Government Publishing Office

David Brisson - Director at large
49brisson@cua.edu
Software Testing Engineer
Clango

John Curtis Wasley IV - Director at large
10wasley@cua.edu

2016-2017 LIS Alumni Board Officers

Jamie Roberts (MSLIS 2013) - President
13roberts@cua.edu 
Librarian
LAC Group/NOAA Central Library

Elizabeth Mariani (MSIT 2013) - Vice-President
emariani28@gmail.com 
Systems Analyst in Technology Services
The Catholic University of America

Ana Elisa de Campos Salles (MSLIS 2013) - Immediate Past President
aedcs7@gmail.com 
Senior Librarian
Palo Alto City Library

Carter Rawson (MSLIS 2013) - Director
carter.rawson@gmail.com 
Digital Projects Coordinator
NLSBPH Library of Congress

Jennifer Fagan-Fry (MSLIS 2014)
fagan.jenn@gmail.com 
Cataloging and Metadata Librarian

Jen Froetschel (MSLIS 2013)
10froetschel@cua.edu 
Digital Asset Librarian, OBXtek

Lowell Rudorfer (MSLIS 2016)
lowellrudorfer@gmail.com 
Part-Time Reference Librarian, George Mason University Law Library

2015-2016 LIS Alumni Board Officers

Ana Elisa de Campos Salles (MSLIS 2013) - President
anaelisa.decampossalles@dc.gov 
Adult and Teen Services Librarian
District of Columbia Public Library

Jamie Roberts (MSLIS 2013) - Vice-President
13roberts@cardinalmail.cua.edu 
Reference Technician, Rare Book & Special Collections Reading Room
Library of Congress

Katherine Stinson (MSLIS 2013) - Director
Katherinestinson1@gmail.com 
Archive Specialist
SEARCH Inc.

Carter Rawson (MSLIS 2013) - Director
carter.rawson@gmail.com 
Librarian - Digital
Library of Congress

Elizabeth Mariani (MSIT 2013) - Director
emariani28@gmail.com 
Systems Analyst in Technology Services
The Catholic University of America

Mark Brzozowski (MSLS 2007) - Director
brzozowski@cua.edu 
Librarian/Media Specialist
The Episcopal Center for Children

Kathy Kelly (MSLS 1994) - Secretary
kkelly4992@aol.com 
Records Management Specialist
DC Government

2014-2015 LIS Alumni Board Officers

Ana Elisa de Campos Salles (MSLIS 2013) - President
anaelisa.decampossalles@dc.gov 
Adult and Teen Services Librarian
District of Columbia Public Library

Elizabeth Greeley (MSLIS 2014) - Vice-President
Greeley.ElizabethM@gmail.com 
Circulation Services Librarian
Dominican Theological Library

Chris Corrigan (MSLIS 2012) - Immediate Past President
27corrigan@cardinalmail.cua.edu 
Digital Reference Librarian
National Library Service for the Blind and Physically Handicapped
Library of Congress

Katherine Stinson (MSLIS 2013) - Director
Katherinestinson1@gmail.com 
Archive Specialist
SEARCH Inc.

Carter Rawson (MSLIS 2013) - Director
carter.rawson@gmail.com 
Librarian - Digital
Library of Congress

Elizabeth Mariania (MSIT 2013) - Director
emariani28@gmail.com 
Systems Analyst in Technology Services
The Catholic University of America

Mark Brzozowski (MSLS 2007) - Director
brzozowski@cua.edu 
Librarian/Media Specialist
The Episcopal Center for Children

Kathy Kelly (MSLS 1994) - Secretary
kkelly4992@aol.com 
Records Management Specialist
DC Government

2013-2014 LIS Alumni Board Officers

Chris Corrigan (MSLIS, 2012) - President
27corrigan@cardinalmail.cua.edu 
Digital Reference Librarian
National Library Service for the Blind and Physically Handicapped
Library of Congress

Ana Elisa de Campos Salles (MSLIS 2013) - Vice-President
anaelisa.decampossalles@dc.gov 
Adult and Teen Librarian
District of Columbia Public Library

Robert J. Schneider (MSLIS 2009)– Immediate Past President
dc_robschneider@yahoo.com 
Adult Services Librarian, DC Public Library

Mark Brzozowski, MSLS 2007 - Director
brzozowski@cua.edu 
Librarian/Media Specialist -The Episcopal Center for Children

Elizabeth Mariani (MSIT 2013) - Director
emariani28@gmail.com 
Systems Analyst in Technology Services, Catholic University 

Carter Rawson (MSLIS, 2013) - Director
carter.rawson@gmail.com 
Digital Archivist and Media Collections Consultant

Katherine Stinson (MSLIS, 2013) - Director
78stinson@cardinalmail.cua.edu 
Contractor, Library of Congress

Kathy Kelly (MSLS 1994) - Secretary
kkelly4992@aol.com 
Freedom of Information Act Specialist, Federal Reserve Board

2012-2013 LIS Alumni Board Officers

Rob Schneider (MSLS 2009) - President
dc_robschneider@yahoo.com 
Librarian, Office of Collection Development - DC Public Library

Robin Foltz (MSLS 2010) - Immediate Past President
robinamelia@yahoo.com 
Librarian - Department of Justice

Chris Corrigan (MSLS 2012) - Vice President/President-Elect
corrigancj@yahoo.com 
Library Associate, Adaptive Services Division - DC Public Library

Nzinga Holley-Harris (MSLS 2007) - Director
nnhharris@yahoo.com
Librarian - FBI Library

Alison Shea (MSLS 2007) - Director
aashea@law.fordham.edu 
Adjunct Professor of Law/Librarian - Fordham University School of Law Library

Ana Elisa de Campos Salles (MSLS 2012) - Director
anaelisa.decampossalles@dc.gov 
Adult and Teen Librarian, Mount Pleasant Branch - DC Public Library

Mark Brzozowski (MSLS 2007) - Director
Brzozowski@cua.edu 
Librarian/Media Specialist - The Episcopal Center for Children

Kathy Kelly (MSLS 1994) - Secretary
kkelly4992@aol.com 
FOIA Specialist - Board of Governors of the Federal Reserve System

2011-2012 LIS Alumni Board Officers

2010-2011 LIS Alumni Board Officers

John Danneker (MSLS 2009) - President
Director
Eckles Library of The George Washington University
johnjdanneker@yahoo.com 

Marianne Giltrud (MSLS 2006) - Immediate Past President
Librarian, The Catholic University of America Libraries
giltrud@cua.edu 

Robin Foltz (MSLS 2010) - Vice-President/President-Elect
Librarian, Department of Justice
robinamelia@yahoo.com 

Mark Brzozowski (MSLS 2007) - Director
Librarian/Media Specialist
The Episcopal Center for Children
brzozowski@cua.edu 

Kathy Kelly (MSLS 1994) - Secretary
Librarian/Certified Archivist
kkelly4992@aol.com 

Eileen Boswell (MSLS 2009) - Director
Information Specialist
Community Transportation Association of America
eileencan@yahoo.com 

Abbey Gerken (MSLS 2010) - Director
Librarian
abgerken@gmail.com 

Shannon McMahon (MSLS 2010) - Director
Librarian
59mcmahon@gmail.com 

2009-2010 LIS Alumni Board Officers

Marianne Giltrud (M.S.L.S. December 2006) - President
Office Manager
The Catholic University of America Libraries
Giltrud@cua.edu 

Mark Brzozowski (M.S.L.S. 2007) - Immediate Past President
Librarian/Media Specialist
The Episcopal Center for Children
brzozowski@cua.edu 

Jenny O'Shea (M.S.L.S. 2008) - Vice President/President Elect
Librarian
U.S.News & World Report
oshea.jenny@gmail.com 

Kera A. Manion (M.S.L.S. Dec. 2008) - Secretary
Law Librarian
US Department of Justice
living4himnva@hotmail.com 

Mona Chandan (M.S.L.S. 2009) - Director
Library/Archives Assistant
Gunston Hall
monachandan@yahoo.com 

Rachael Roan (M.S.L.S. Dec. 2007) - Director
Librarian
U.S. Securities & Exchange Commission
rachaelroan@yahoo.com 

Kathy Kelly (M.S.L.S. 1994) - Director
Reference Librarian/InfoCurrent Project Manager
NOAA Central Library
kkelly4992@aol.com 

John Danneker (M.S.L.S. October 2009) - Director
Manager
Eckles Library, The George Washington University
johnjdanneker@yahoo.com 

2008-2009 LIS Alumni Board Officers

Mark Brzozowski (M.S.L.S., 2007) - President
Librarian/Media Specialist
The Episcopal Center for Children
brzozowski@cua.edu  

Fran White (M.S.L.S., 1998) - Vice President/President-Elect
Director, Center for Teaching, Learning, and Technology
Goucher College
franwhite@goucher.edu 

Jeff Prater (M.S.L.S., 2006) - Immediate Past President
Associate Librarian
Mount Vernon Estate and Gardens
Jeff.prater@yahoo.com  

Kathy Kelly (M.S.L.S., 1994) - Secretary
Librarian/Certified Archivist
NOAA Central Library
Kkelly4992@aol.com  

Margaret Weatherford (M.S.L.S., 2005) - Director
Law Librarian
U.S. Department of Justice
Mweatherford2@cox.net 

Jenny O'Shea (M.S.L.S., 2008) - Director
Librarian
U.S. News & World Report
oshea.jenny@gmail.com 

Rachael Roan (M.S.L.S., 2008) - Director
Librarian
U.S. Securities & Exchange Commission
rachaelroan@yahoo.com 

Marianne Giltrud (M.S.L.S., 2007) - Director
Acting Access Services Librarian
The Catholic University of America Libraries
giltrud@cua.edu 

Jennifer Krafchik (M.S.L.S., 2006) - Volunteer
Collections Manager
Sewall-Belmont House and Museum
jennkrafchik@gmail.com 

2007-2008 LIS Alumni Board Officers

Jeff Prater (M.S.L.S., 2006) - President
Associate Librarian
Mount Vernon Estate and Gardens
Jeff.prater@yahoo.com  

Mark Brzozowski (M.S.L.S., 2007) - Vice President/President-Elect
Librarian/Media Specialist
The Episcopal Center for Children
brzozowski@cua.edu 

Marianne Giltrud (M.S.L.S., 2007) - Director
Acting Access Services Librarian
The Catholic University of America Libraries
giltrud@cua.edu 

Linda Hasman (M.S.L.S., 2005) - Director
Senior Assistant Librarian
University of Buffalo
lmhasman@buffalo.edu 

Kathy Kelly (M.S.L.S., 1994) - Secretary
Librarian/Certified Archivist
NOAA Central Library
Kkelly4992@aol.com 

Cristina Ramirez (M.S.L.S., 2005) - Director
Collection Librarian for Social and Behavioral Sciences
Virginia Commonwealth University Libraries
cdramirez@vcu.edu 

Margaret Weatherford (M.S.L.S., 2005) - Director
Law Librarian
U.S. Department of Justice
Mweatherford2@cox.net 

2006-2007 LIS Alumni Board Officers

Linda Hasman (M.S.L.S., 2005)
Senior Assistant Librarian
University of Buffalo
lmhasman@buffalo.edu 

Barrie Howard (M.S.L.S., 2004) - Stone Lecture Committee contact
Program Associate
Digital Library Federation
Council on Library and Information Resources
bhoward@clir.org 

Kathy Kelly (M.S.L.S., 1994) - Secretary
Librarian/Certified Archivist
NOAA Central Library
kkelly4992@aol.com 

Jerome Offord (M.S.L.S., 2005) - Constitution and Bylaws Committee contact
Director of Diversity Initiatives
Association of Research Libraries
jerome@arl.org 

Jeff Prater (M.S.L.S., 2006)
Project Manager for Library Associates
Library of Congress Baseline Inventory Program
jeff.prater@yahoo.com 

Cristina Ramirez (M.S.L.S., 2005)
Collection Librarian for Social and Behavioral Sciences
Virginia Commonwealth University Libraries
cdramirez@vcu.edu 

Larry Roeder (M.S.L.S., 1977)
Director of U.N. Affairs
World Society for the Protection of Animals, and
Executive Director
Global Disaster Information Network
roederaway@yahoo.com 

Stephanie Salmon (M.S.L.S., 2005) - Outreach Committee Contact
Librarian
U.S. News & World Report
ssalmon@usnews.com   

Margaret Weatherford (M.S.L.S., 2005) - Events Committee contact
Law Librarian
U.S. Department of Justice
mweatherford2@cox.net 

2005-2006 LIS Alumni Board Officers

Carrie Bérard (M.S.L.S., 2004)
Director of Library Services
Fitzpatrick Library
St. John's College High School
cberard@stjohns-chs.org  

Nichelle Cherry (M.S.L.S., 1999)
Education Specialist
National Center for Ethics in Health Care
Veterans Health Administration
mnc89@yahoo.com  

Barrie Howard (M.S.L.S., 2004)
Program Associate
Digital Library Federation
Council on Library and Information Resources
bhoward@clir.org  

Kathy Kelly (M.S.L.S., 1994)
Librarian/Certified Archivist
kkelly4992@aol.com  

Patricia Kidd (M.S.L.S., 2001)
pkidd@law.howard.edu  

Brien Kinkel (M.S.L.S., 1990)
Manager, NCADI Library
National Clearinghouse on Alcohol and Drug Information, DHHS
kinkel@earthlink.net  

Robyn Rebollo (M.S.L.S., 1993)
Library Manager
Ross, Dixon & Bell, LLP
rrebollo@rdblaw.com 

Stephanie Salmon
U S News & World Report
Ssalmon@usnews.com  

Anatol Steck (M.S.L.S., 2001)
Program Officer, International Archival Programs
Center for Advanced Holocaust Studies
United States Holocaust Memorial Museum
ASteck@ushmm.org  

Linda J. White (M.S.L.S., 1998)
Digital Project Coordinator
Library of Congress
lwhi@loc.gov 

---