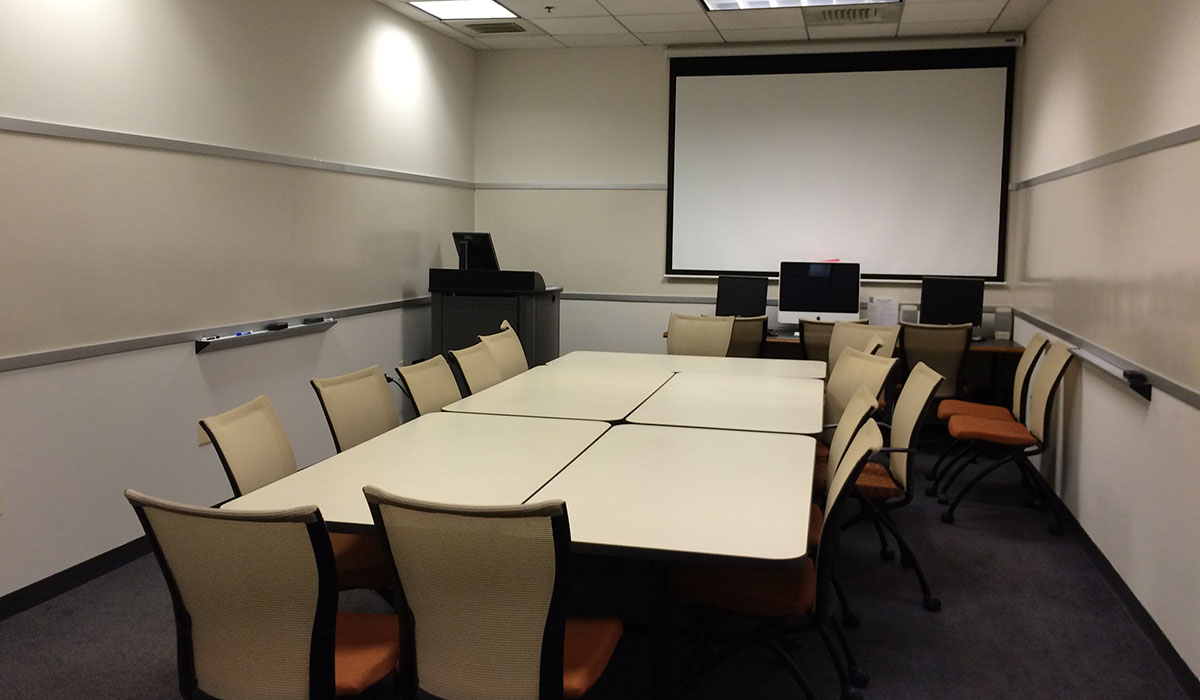 Department of Library and Information Science
Columbus School of Law Room 315
The Information Commons brings together students, information, expertise, and technology in an enriched environment promoting collaboration and innovation in support of learning, teaching, and research.
Some of the facilities uses:
Informal gathering place for students
Colloquia presentations
Usability testing lab
Work space for group projects
Student meetings for professional organizations
A place for helpful assistance with technology projects
Present Capabilities
Presentation space with networking and video projection
for groups up to 40
Tables and chairs for informal small group meetings and individual study
WiFi wireless network coverage for laptops
Video signage production and maintenance
Usage Policy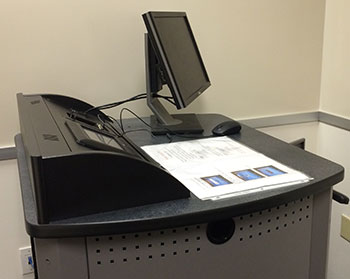 The Information Commons is available for informal conversations and individual study when not scheduled for formal programs. Scheduling of all or part of the facilities for formal programs and events, and requests to open at other times, are coordinated by Library and Information Science.
Library Science Information Commons Reservation
The Information Commons has special multimedia applications and hardware not available in the department's Computer Lab (room 318), such as video filming and editing, a speaker podium with projection and an area for an audience, Visx screens and several Macs. Usage of these resources to students and faculty who need this special hardware and programs. You may contact us (cua-slislab@cua.edu) to request to reserve a block of time.
Check the Information Commons calendar for availability. Any time the room is not reserved, students are welcome to drop in without a reservation during open hours.

For further information contact lab staff at cua-slislab@cua.edu, 202-319-6129 or 202-319-5085.