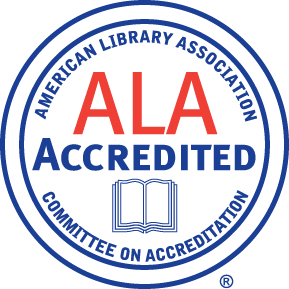 The Catholic University of America's Library and Information Science program — recently ranked top ten for job placement and average salaries by Library Journal — invites you to join us for an information session.
Wednesday, December 12 @ 12:30 p.m. EST
(virtual info session)
Thursday, January 17 @ 5:30 p.m. EST
Open House on Campus
By attending a session, applicants will:
learn about the courses
learn the advantages of earning a master's degree and/or a certificate
get instructions on how to apply
meet the faculty/staff (Open House only)
meet students (Open House only)
get connected with an advisor
...and so much more!
If you have any questions or concerns, please contact us at cua-lis@cua.edu.
Upcoming Sessions
We are currently planning an on-campus open house
and an online information session
Register your interest here


<
If you would like to request accommodations, please call 202-319-5085. In all situations, a good faith effort (up until the time of the event) will be made to provide accommodations.