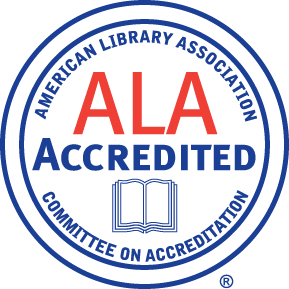 The Catholic University of America's Library and Information Science program — recently ranked top ten for job placement and average salaries by Library Journal — invites you to join us for an information session.
Meet faculty and current students by attending Open House Event on
Monday, March 4 @ 5:30 p.m. EST
Tuesday, February 26 @ 4:30 p.m. EST
(virtual info session) Link to session
By attending a session, applicants will:
learn about the courses
learn the advantages of earning a master's degree and/or a certificate
get instructions on how to apply
meet the faculty/staff (Open House only)
meet students (Open House only)
get connected with an advisor
...and so much more!
RSVP below!
If you have any questions or concerns, please contact us at cua-lis@cua.edu.
Upcoming Sessions
We are currently planning an on-campus open house
and an online information session
Register your interest here


<
If you would like to request accommodations, please call 202-319-5085. In all situations, a good faith effort (up until the time of the event) will be made to provide accommodations.