About the Lecture Series
Advancing social justice is a long tradition and core value of information professionals and cultural heritage institutions. The Department of Library and Information Science at CatholicU has always embodied the principle of social justice in its teaching, research and service. It instills a mindset that nurtures a commitment to community service, an openness to change and global perspectives, and a dedication to the philosophy, principles, and legal and ethical responsibilities of the field for the society. In order to represent its tradition in upholding core values and responsibility for social justice, in spring 2019, we are pleased to inaugurate a dedicated lecture series on social justice named after Sister Thea Bowman.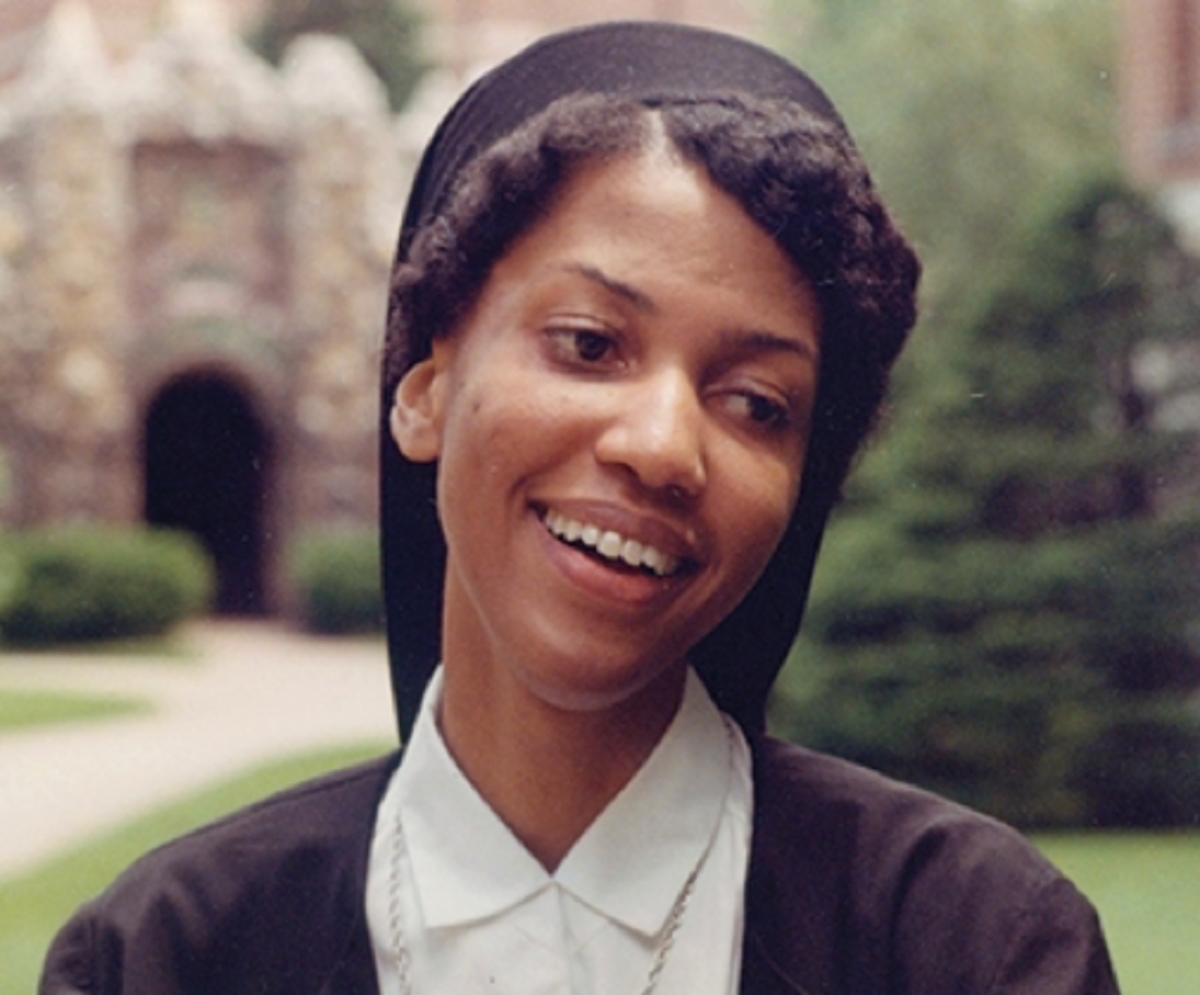 Sister Thea Bowman was a Franciscan Sister of Perpetual Adoration. She attended Viterbo College in La Crosse, Wisconsin, while preparing to enter the convent. She earned a M.A. and Ph.D in English from The Catholic University of America.  She went on to teach at elementary schools and later at CatholicU and Xavier University in New Orleans, Louisiana.  After sixteen years in academia, Sister Thea Bowman became a consultant for intercultural awareness for the Diocese of Mississippi. Her programs were designed to break down racial and cultural barriers. She believed that through communication and understanding of other cultures and ethnicities, racial injustice could be minimized. Many felt that Sister Thea Bowman's efforts left a lasting mark on U.S. Catholic life in the late 20th century. An influential speaker on music and diversity and inclusion, her work continues to have a profound impact on the world. After battling cancer, Sister Thea Bowman, died in 1990. The United States bishops endorsed her canonization to sainthood in November, 2018. Her case will continue for approval through commission. If approved, her cause will proceed to the Vatican where she will be declared venerable.
---
2023 Lecture with Dr. Michele A. L. Villagran
"Using the Power of Cultural Intelligence to address Critical Societal Needs in the LIS field"
Wednesday, November 15, 2023 at 6:00-7:00PM EST via Zoom
Abstract: Our LIS field requires interactions and relationships with individuals who are different from ourselves. Building culturally intelligent organizations means adapting how we work, how we think about cultures, how we communicate, and how we behave. It means that the individuals, structure, leadership, and initiatives of a library or institution must reflect a variety of perspectives, values, and preferences. Cultural intelligence plays a vital role in achieving sustainable development in organizations. Embracing cultural intelligence not only promotes equality and social cohesion – but also brings numerous benefits to organizations and the wider society. In a time where our LIS field and society are faced with ongoing disasters, housing concerns, transportation challenges, gender equality, health and well-being, unsafe societies, discrimination, etc. whether inside our institutions or external to the information communities with which we serve, in order to really change, an organization has to commit to continuous valuation. The goal of this talk is to explore how you can apply cultural intelligence to empower your organizations to tackle some of the societal needs that are most crucial within your organization and in the communities you serve.
About the Speaker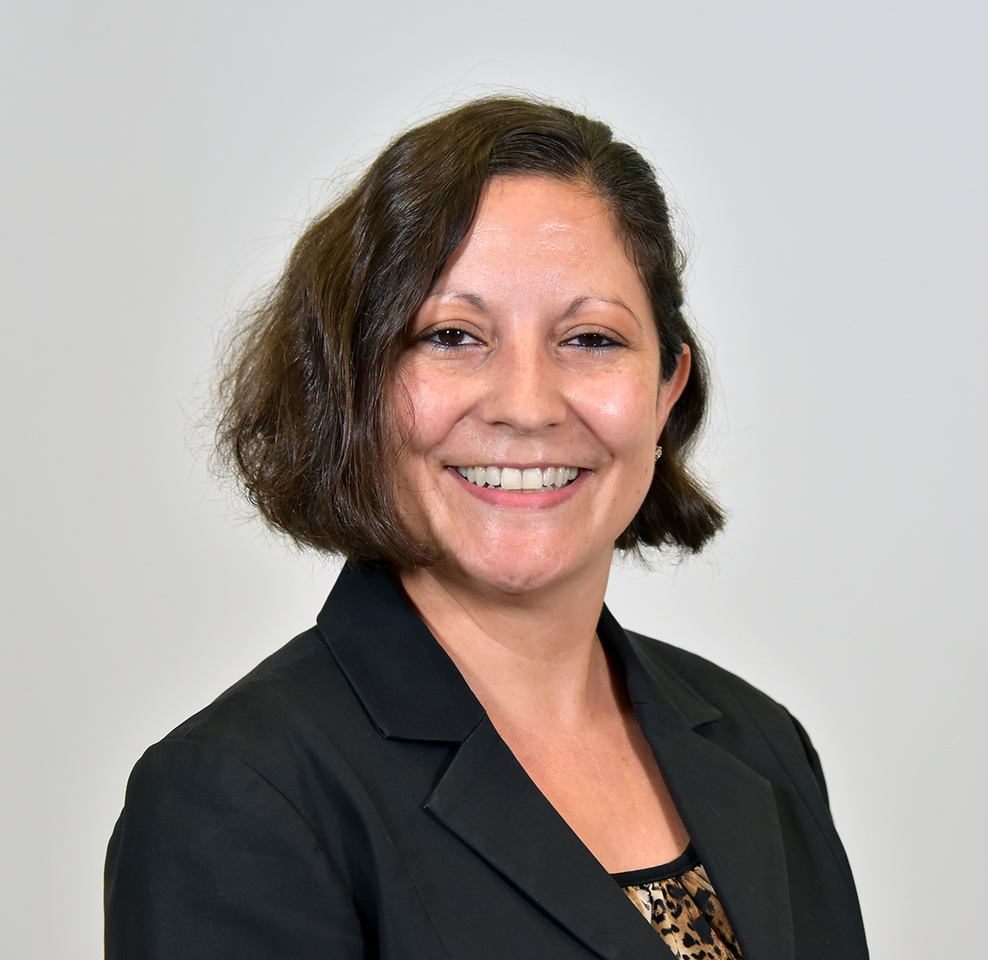 Dr. Michele A. L. Villagran (she/her/ella) is an accomplished educator, innovative speaker, entrepreneur, cultural intelligence, and diversity & inclusion expert with over 30 years of experience in the public and private sectors. As an assistant professor at San José State University (SJSU) School of Information, Villagran's research focuses on diversity and social justice in library and information science and cultural intelligence phenomena within libraries.
Dr. Villagran earned her Doctor of Education in Organizational Leadership with her dissertation on cultural intelligence in 2015 at Pepperdine University. She also completed her Master of Dispute Resolution and Certificate of Dispute Resolution with Pepperdine. At the University of North Texas, Dr. Villagran completed her M.L.S. degree in Legal Informatics and her M.B.A. in Strategic Management.
Dr. Villagran is involved with numerous associations including holding elected, nominated, and appointed roles, respectively, with REFORMA National, REFORMA Los Angeles, the Association for Library and Information Science Education, and the International Federation of Library Associations and Institutions. She is the recipient of several awards including the 2023 American Library Association (ALA) Social Responsibilities Round Table (SRRT) Herb Biblo Outstanding Leadership Award for Social Justice and Equality, the 2021 REFORMA Librarian of the Year, and the 2021 Association for Library and Information Science Education (ALISE) Norman Horrocks Leadership Award.
Additionally, Dr. Villagran serves as CEO of CulturalCo, LLC consulting in cultural competency, diversity & inclusion, conflict resolution, and emotional intelligence. She is an advanced certified cultural intelligence and unconscious bias facilitator through the Cultural Intelligence Center, a Conflicts Dynamic Profile consultant, and a Qualified Administrator of the Intercultural Development Inventory.
Accommodations and Special Needs
For disability accommodations please contact the department at cua-lis@cua.edu or 202-319-5085. In all situations, a good faith effort (up until the time of the event) will be made to provide accommodations.
2022 Lecture with Dr. Bharat Mehra
"A 'Voice' from Intersecting Margins to Further Social Justice Scholarship and Advocacy in Library and Information Science"
Thursday, November 10, 2022.  6:00-7:00PM via Zoom
Abstract: During his presentation entitled "A "Voice" from Intersecting Margins to Further Social Justice Scholarship and Advocacy in Library and Information Science" for the 4th Sister Thea Bowman Social Justice lecture series, Dr. Mehra will share insights from his academic journey as a faculty member, educator, and activist over 20 years to further social justice scholarship and advocacy within mainstream LIS canons under the dark shadows of post-positivist paradigms and privileged white networks.  As an intersectional scholar he will share glimpses of past and recent research endeavors and approaches that attempt to decenter white-privileged entrenchments and other forms of oppressions within the academy and beyond.  He will also illustrate the operationalization of the concept of "voice" emerging from the intersecting margins in LIS that have generated social justice impacts that are deliberate, systematic, action-oriented, and community-engaged while making meaningful changes in the everyday lives of disenfranchised populations and others.
About the Speaker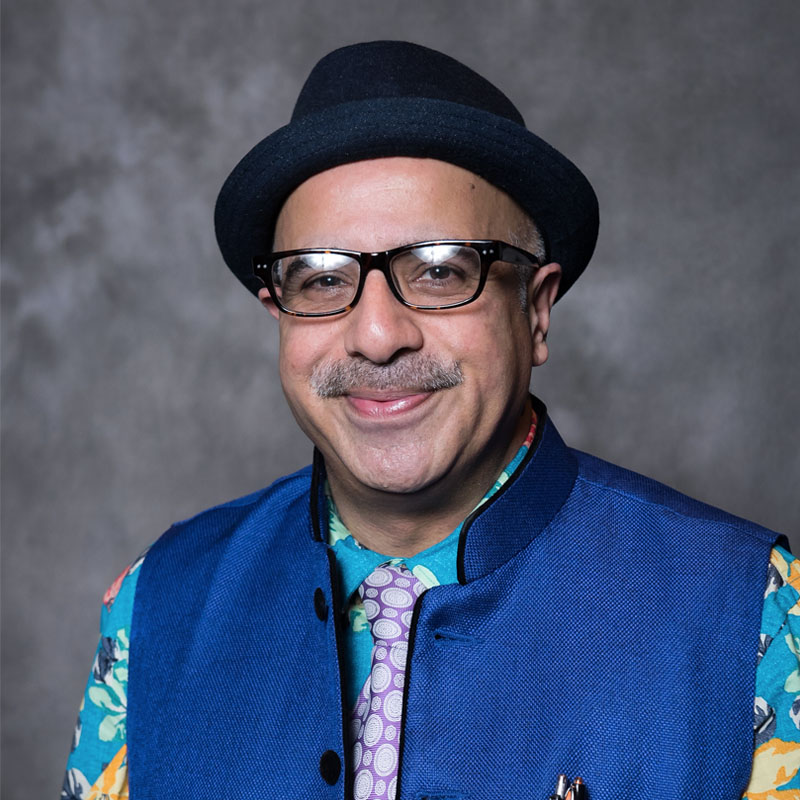 Dr. Bharat Mehra is EBSCO Endowed Chair in Social Justice and Professor in the School of Library and Information Studies at the University of Alabama.  As a survivor growing up with child abuse and domestic violence in India and as a gay scholar of color in the United States, he is privileged to find his atypical "voice" through social justice scholarship and advocacy in library and information science (LIS). Dr. Mehra's research focuses on social justice and social equity concerns in LIS and community informatics or the use of information and communication technologies to empower minority and underserved populations to make meaningful changes in their everyday lives.  He has authored/co-authored over 175 peer-reviewed publications on equity, diversity, inclusion, accessibility, and international social justice content since 1998 (including >65 in referred journals).  Dr. Mehra is the book editor of Emerald Publishing's  Advances in Librarianship Series.
---
2021 Lecture with Dr. Beth Patin
"The Ethics of Epistemic Justice: Addressing Epistemicide through Social Justice in LIS"
Thursday, October 7, 2021
Abstract: The information professions need a paradigmatic shift to examine the ways we have systematically undermined knowledge systems falling outside of Western traditions and I argue for an ethical shift to address these injustices within our programs, services, and curricula. Epistemicide is the killing, silencing, annihilation, or devaluing of a knowledge system. Epistemicide happens when epistemic injustices are persistent, systematic, and collectively work as a structured oppression of particular ways of knowing. Addressing epistemicide is critical for information professionals because we task ourselves with handling knowledge from every field. There must be a reckoning before the paradigm can truly shift; if there is no acknowledgement of injustice, there is no room for justice. 
About the Speaker
Beth Patin is an Assistant Professor at Syracuse University's School of Information Studies. Beth's research agenda focuses on the equity of information in two research streams: crisis informatics and cultural competence. She is the co-founder of the Library Information Investigative Team research group and a recipient of the Meredith Teaching Award for Early Excellence. Currently, she is working on projects about epistemicide (defined as the silencing, killing, or devaluing of knowledge systems), libraries during disaster and crisis, and digital humanities and the Civil Rights Movement. In 2007, Beth was named an American Library Association Emerging Leader. Currently, she is a member of the Advisory Board on the Laura Bush Foundation for America's Libraries. Website: https://www.equityinformatics.online/home
---
2020 Lecture with Dr. Nicole Cooke
"Decolonizing LIS: Activating Social Justice"
Wednesday, October 21, 2020.  6 p.m. EDT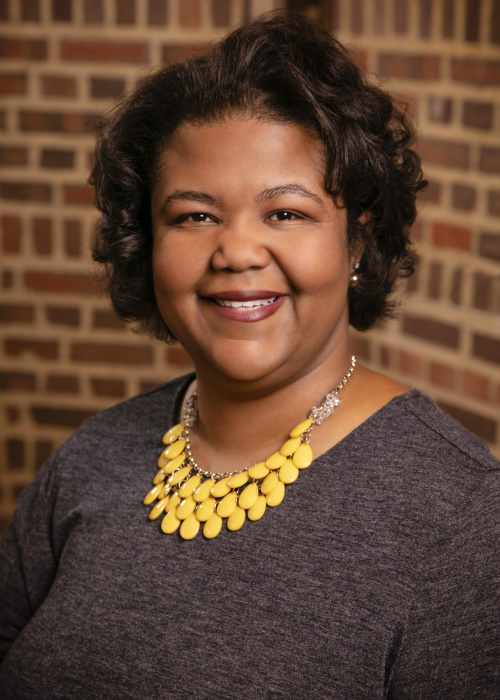 Social justice, equity, diversity, and inclusion are significant topics within the profession, but are they actually integrated into the fabric of library and information science? Among the areas that require particular understanding and dedication are our classrooms and pedagogical practices. Decolonizing our syllabi (and ultimately our entire curricula) requires looking outside of our discipline and Western norms to engage other scholarship and practices to build a foundation for what decolonization and a more equitable profession look like.
---
Inaugural Lecture with Dr. André Brock
"
Black Technical Objects: Policing, Black Men, and 'Bad Data'"
Tuesday, March 26, 2019
Slowinsky Coutroom
Columbus School of Law, Catholic University