About the Lecture Series
Advancing social justice is a long tradition and core value of information professionals and cultural heritage institutions. The Department of Library and Information Science at CatholicU has always embodied the principle of social justice in its teaching, research and service. It instills a mindset that nurtures a commitment to community service, an openness to change and global perspectives, and a dedication to the philosophy, principles, and legal and ethical responsibilities of the field for the society. In order to represent its tradition in upholding core values and responsibility for social justice, in spring 2019, we are pleased to inaugurate a dedicated lecture series on social justice named after Sister Thea Bowman.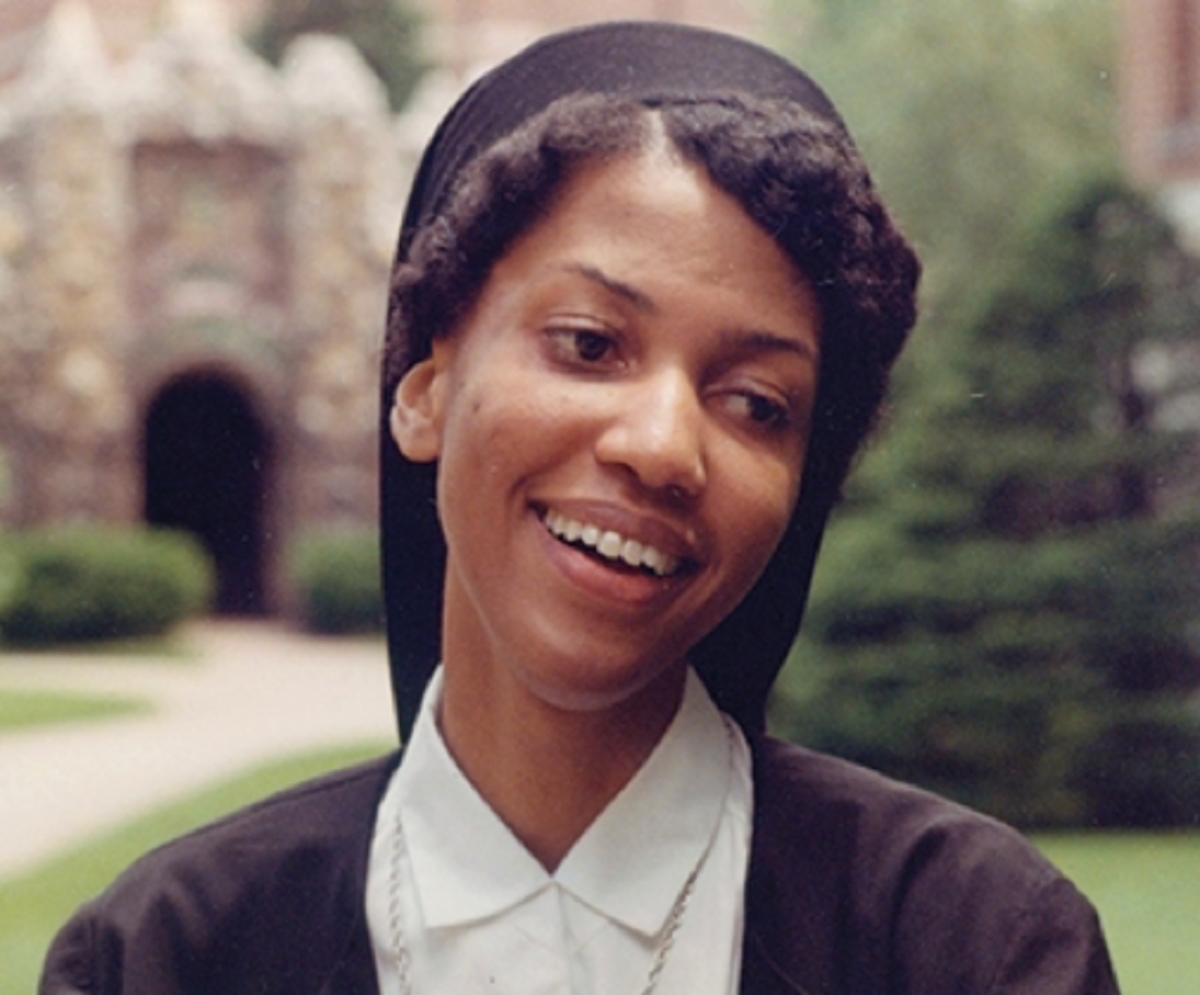 Sister Thea Bowman was a Franciscan Sister of Perpetual Adoration. She attended Viterbo College in La Crosse, Wisconsin, while preparing to enter the convent. She earned a M.A. and Ph.D in English from The Catholic University of America.  She went on to teach at elementary schools and later at CatholicU and Xavier University in New Orleans, Louisiana.  After sixteen years in academia, Sister Thea Bowman became a consultant for intercultural awareness for the Diocese of Mississippi. Her programs were designed to break down racial and cultural barriers. She believed that through communication and understanding of other cultures and ethnicities, racial injustice could be minimized. Many felt that Sister Thea Bowman's efforts left a lasting mark on U.S. Catholic life in the late 20th century. An influential speaker on music and diversity and inclusion, her work continues to have a profound impact on the world. After battling cancer, Sister Thea Bowman, died in 1990. The United States bishops endorsed her canonization to sainthood in November, 2018. Her case will continue for approval through commission. If approved, her cause will proceed to the Vatican where she will be declared venerable.
2020 Lecture with Dr. Nicole Cooke
"Decolonizing LIS: Activating Social Justice"
Wednesday, October 21, 2020 - 6 p.m. EDT

Social justice, equity, diversity, and inclusion are significant topics within the profession, but are they actually integrated into the fabric of library and information science? Among the areas that require particular understanding and dedication are our classrooms and pedagogical practices. Decolonizing our syllabi (and ultimately our entire curricula) requires looking outside of our discipline and Western norms to engage other scholarship and practices to build a foundation for what decolonization and a more equitable profession look like.
About the Speaker
Nicole Cooke is the Augusta Baker Endowed Chair and an Associate Professor at the University of South Carolina. Her research and teaching interests include human information behavior, critical cultural information studies, and diversity and social justice in librarianship. She was the 2019 ALISE Excellence in Teaching Award recipient and she has edited and authored several books, including Information Services to Diverse Populations and Fake News and Alternative Facts: Information Literacy in a Post-truth Era. 
---
Inaugural Lecture with Dr. André Brock
"
Black Technical Objects: Policing, Black Men, and 'Bad Data'"

Tuesday, March 26, 2019 
Slowinski Courtroom
Columbus School of Law, Catholic University