The student of year award for the 2018-19 Academic Year is awarded to two students.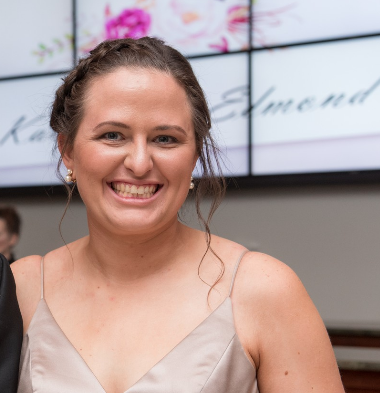 Mary Cate Matta
Mary Cate Matta has achieved excellent academic performance and demonstrated a strong sense of service and leadership to profession, community, and fellow students. During her tenure as a student, she served as an officer for AGLISS and president of CUA Student Chapter of the Special Libraries Association. In her AGLISS officer role, she offered excellent service and diligent support to other DLIS student organizations in coordinating student events. As an outstanding student leader, Mary Cate is dedicated to the CUA LIS community and caring for her classmates and colleagues and well-respected by her fellow students. She presented a poster at the Department's annual symposium.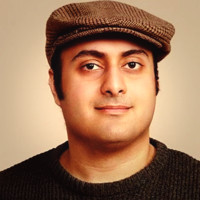 Babak Zarin
Babak Zarin stands out during his tenure of study at CUA with his strong scholarly pursuits and excellent leadership roles. He has achieved outstanding academic performance in classes and through his publications and conference presentations. He has published articles while in the program as well as an active participant in the University's Research Day and the department's annual symposium. At the 2019 symposium Babak presented a poster titled, "We're Not Going to Take It: The Censorship of Challenging Literary Depictions in Library Collections"; and in 2018, at the DLIS 11th Annual Symposium, he clinched the best poster award for "From the Mixed-Up Files of Fandom: the Tagging of an Archive," which can be viewed at https://doi.org/10.13140/RG.2.2.29019.67363.
Babak has demonstrated strong leadership skills at DLIS as a student officer to several student groups as well as served as one of the department's student ambassadors. He is a deep thinker, capable of articulating and sharing his thoughts, and motivated and passionate about the profession.
Prior Students of the Year:
2018 -- Lauren Hester
2017 -- Nicholas Brown and Emily Wagner
2016 -- J. Jasmine Chmiel
2015 -- Joseph Koivisto
2014 -- Angela Aranas Kent
2013 -- Yemane Gebre Gati and Ana Elisa de Campos Salles
2012 -- Nicole Clery and Rebecca Renard
2011 -- Michelle Polchow
2010 -- Abbey Gerken
2009 -- Eileen Boswell
2008 -- Nora Rose Daly
2007 -- Mark Brzozowski and Tiffany Smith
2006 -- Lauren Chase
2005 -- Stephanie Salmon
2004 -- Mara McGarry
2003 -- Mari-Jana Phelps
2002 -- Beverly Lammay
2001 -- Brooke Dine
2000 -- Sandra Provenzano
1999 -- Michael Smith
1998 -- Computer Lab: Scott Davidson, Ruth Owopetu & Joan Weeks
1997 -- Mary Kelly and Adam Button
1996 -- Jean Sudlow
1995 -- Vicki Emery
1994 -- Susan Little
1993 -- Connie Stevenson
1992 -- Myrtle Joseph
1991 -- Maureen Bearden
1990 -- Lynn Hale Riggs
1989 -- Lucille Menschel
1988 -- Shari Weaver
1987 -- Janet Rose Zipser
1986 -- Janet Decring Kinzer
1985 -- Mark Weil Paster